FAQ about Criminal Law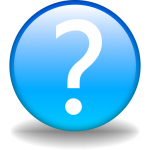 What is the difference between being arrested being charged?
Law enforcement makes an arrest, but the state of Florida, through the State Attorney's Office is the agency that files formal charges against somebody.  Typically the state charges the person with the same offense that they were arrested for, but this is not always the case. In many cases, there is an opportunity to get to the state before charges are filed and get the charges reduced or dropped altogether.  The state does have a deadline for filing charges, so they tend to make their decision quickly. If you want an opportunity to have your lawyer try to fight the case at this early stage, it is imperative that you hire an attorney right away.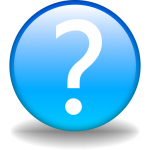 What is diversion?
Diversion is a program that is designed to get qualifying offenders out of the court system and into a "rehabilitative" program.  The end result is if a client completes the diversion program, the state completely drops the case against them.  There are different types of diversion programs available, and each has different admission criteria.  Make sure you discuss your diversion options with your attorney to see if you would qualify for this program.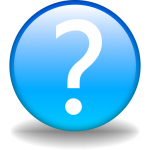 Can I get off of probation early?
Many judges will consider terminating a person's probation early.  Typically, the judge will want the person to complete at least ½ of their probation time and must have completed all the special conditions of probation (community service, counseling, restitution, etc.).  However, it is NOT necessary for you to pay off all of your future costs of supervision for probation.  I will file Motions to Terminate Probation as a courtesy to clients who retained me to represent them on that case.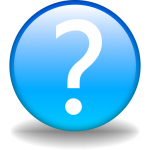 I actually committed the crime, does that mean I have to plead guilty?
NO.  Remember, the state of Florida has to prove the case against you, you do not have to prove you are not guilty.  In analyzing your case and determining whether you should go to trial or engage in negotiations, your attorney should not be concerned with whether you "did it" or not.  The important question is if the state has enough evidence to prove that you did it, and prove it beyond a reasonable doubt.  Additionally, it is always the client's decision on whether to go to trial or enter into negotiations.  Your lawyer educates and advises the client, but the client makes the ultimate decision.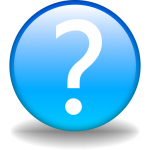 Can I get my record sealed or expunged?
Generally speaking, you will be eligible to get your record sealed or expunged as long as 1)you have not had a previous case sealed or expunged, 2) you have not been adjudicated guilty of any offense in any state, at any time (not just the case you want sealed or expunged), 3) you are currently not serving a sentence, including probation, and 4) the offense is eligible to be sealed or expunged.  (note:  ALL cases that were dismissed, dropped , or abandoned are eligible to be expunged).  Crimes that cannot be sealed or expunged unless they were dismissed, dropped, or abandoned are:
Arson
Aggravated Assault
Aggravated Battery
Illegal use of explosives
Child abuse or Aggravated Child Abuse
Abuse of an elderly person or disabled adult, or aggravated abuse of an elderly person or disabled adult
Aircraft piracy
Kidnapping
Homicide
Manslaughter
Sexual Battery
Robbery
Carjacking
Lewd, lascivious, or indecent assault or act upon or in the presence of a child under the age of 16 years
Sexual activity with a child, who is 12 years of age or older but less than 18 years of age, by or at solicitation of a person in familial or custodial authority
Burglary of a dwelling
Stalking and Aggravated Stalking
Act of Domestic Violence as defined in s. 741.28 F.S.
Home-invasion Robbery
Act of Terrorism as defined by s. 775.30 F.S.
Manufacturing any substances in violation of chapter 893
Attempting or conspiring to commit any of the above crimes